Coming to Curacao for vacation and need a car?
We offer small cars in perfect condition for your vacation.
Our fleet contains
Kia Picanto Model 2015 – 2019
Engine: 1.2 / 86 HP
Transmission: standard / automatic
AC
Price per day:
35,- US-Dollar excl. 9% Tax
rental period: min. 4 days.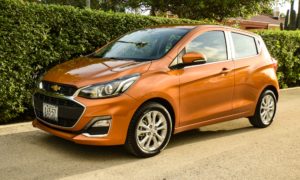 Chevrolet Spark 2019 – 2020
Engine: 1.4 / 99 HP
Transmission: automatic
AC
Price per day:
39,- US-Dollar excl. 9% Tax
rental period: min. 4 days.
Our cars are all risk insured with an own risk of 400,- US-Dollar
Our terms in short are as follows. The details you can find in our Terms & Conditions
When renting the car you have to pay the full rental amount for the whole period. The payment can be in cash in Antillean Guilders or US-Dollars.
We prefer  payments with debit or credit card

A deposit has to be paid for the Own Risk, which is 400,- US$.
You can do that with credit card.
We organize the airport transfer for you. The costs for the airport transfer is 10,- US-Dollar per person.
Alternatives:
We are also cooperating with other car rental companies. If we can not provide you, we will help you to get a car from another car rental.
One of the Car Rentals is Sonny Car Rental. Checkout his website (sjcarrental.com)
Another car rental company we can suggest is Prins Car Rental (prinscarrental.com).